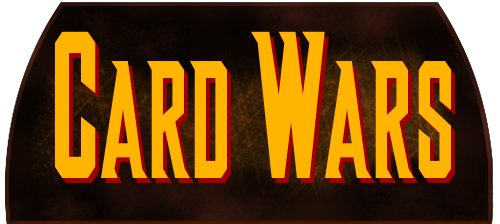 Card Wars
A downloadable game for Windows, macOS, and Linux
Hello!

This is Card Wars! A small Hearthstone-inspired card game two friends and myself made. It was part of a student project with the task to develope any kind of interactive software, in which we should somewhat present ourselves. Hobbies, age, name, that sorta thing.
So we went for a card game and made us playable characters and added unique cards with unique effects for all of us.
Before you start a match you will pick a character and then play a match against the AI called, with a touch of irony, J.ust A.nother P.seudo A.rtificial I.ntelligence.
For those unfamiliar with the basic rules of Hearthstone and games alike, I suggest you check out the tutorial section first, where everything is explained. Besides that: Have fun!


PS: There are a couple of bugs in there, none should break the game but... yea, it can get slightly unpretty. And once a match is over, I'm afraid you'll have to manually close and restart it if you wish to play again.
-----------------------------------------------------------------------------
Several images that are NOT made by ourselves were used in the creation of this game. Please refer to the credits section in the game for further details.

Download
Click download now to get access to the following files: